Westduin - VZ969 - Cottage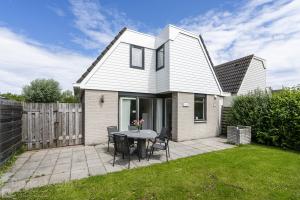 6 Persons Semi-detached holiday home in Vlissingen, right on the beach.Are you looking for a holiday accommodation in Zeeland with a lot of privacy? Then look no further! This semi-detached holiday home on a small-scale holiday park near Vlissingen has a large (lockable) paved garden with lots of privacy. Due to its location right on the dunes, you are on the beach within minutes! If that is not an ideal beach experience!The small-scale and child-friendly holiday park is located directly on the dune base. The beach is just steps away! Vlissingen is a short cycling distance and cozy Dishoek is only a few minutes' walk away. Because the holiday park is car-free, the children can enjoy playing in the garden and on the street. The large playground with play equipment is a real addition to the small-scale family park for young and old.
6 person Holiday home with sauna in Vlissingen
For information and reservation
Search & Book
Westduin, Vlissingen
tel. +31 118 744 025
web.
More information