Westduin - VZ1107 - Cottage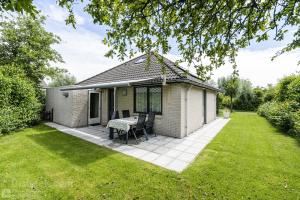 Detached holiday home with sauna and decorative fireplace on a small-scale holiday park. Large green garden with a sunny and covered terrace. Several private parking spaces. Your pet is very welcome with us! A wonderful holiday home for a fantastic (beach) holiday! In the attractively furnished living room (32 m2) you can relax by the fireplace. There are many seating areas where you can enjoy the sun. The holiday home is just a few minutes' walk from the beach, great for anyone who loves the sea and the beach! This holiday home has a very favorable location, close to the playing field with a view of the dunes.The small-scale and child-friendly holiday park is located directly at the foot of the dune. The beach is just steps away! Vlissingen is a short cycling distance and the cozy Dishoek is only a few minutes' walk away. Because the holiday park is car-free, the children can play in the garden and on the street. The large playground with playground equipment is a real addition to the small-scale family park for young and old.
6-person Detached holiday home with sauna in Vlissingen
For information and reservation
Search & Book
Westduin, Vlissingen
tel. +31 118 744 025
web.
More information