Cycling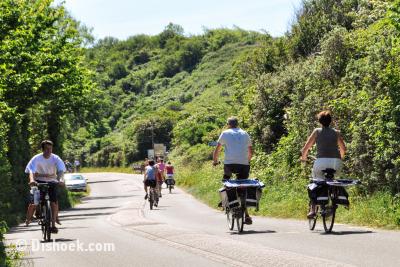 Behind high dunes and swaying dikes, there are ancient, forested lands and flowery estates. Peace and quiet, 15km by 15 km, embraced by the water. Endless views from high dunes and meandering dikes. Perhaps the most beautiful beaches of the Netherlands. Walcheren has over 140 km of cycle tracks. A seagull cries, the nightingale sings. You hear only this duet on Walcheren. Because nowhere else are the broad-leaved trees so close to the coast. Ancient, densely wooded estates. Flowery outdoor places. The historical richness of Veere, Arnemuiden and Middelburg. The beautiful, wide Walcheren.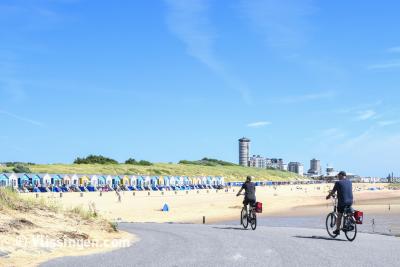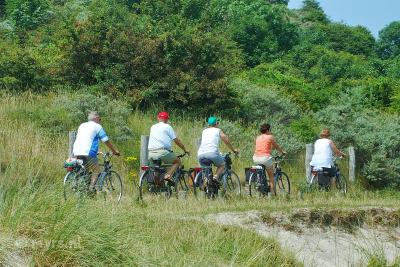 Discover the Cycle Paths and Coastal Roads of Dishoek
For many travellers, Dishoek conjures images of sun-kissed beaches and the soothing sound of the sea. However, this picturesque coastal town has more to offer than just its beautiful coastline. Dishoek is a true gem for cycling enthusiasts, with countless kilometres of safe and scenic cycle paths and roads.
The cycling paths in Dishoek offer a diversity of views that are unparalleled. You can be enchanted by the stunning coastal routes that lead you through majestic dune areas, or you can opt for the tranquil country lanes that take you to the peaceful countryside. Along the way, you will discover charming, characteristic villages where time seems to have stood still.
The extensive and safe cycle paths in Dishoek provide the perfect environment for a leisurely cycle ride, whether you are alone, with a partner, or with the whole family. In Dishoek, there is so much to discover on a bicycle that you will continually see and experience new things. So, hop on your bike and discover the hidden beauty of Dishoek.
Bike Rental
Do you want to make a cycling-tour during your holiday or do you want to have a bicycle at your holiday residence? Than you can go to many places for a good rental bike. For bike rentals in Dishoek, we recommend the following companies: