Swimming pool Vrijburg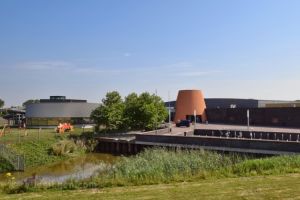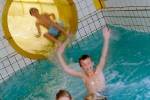 Rain or shine. It's always great fun in the Vrijburg Pool. Here you will find an extensive subtropical swimming pool paradise, association pool, lap pool, fitness facilities and a restaurant offers plenty of opportunities for both recreational as sporty users of all ages.
The Vrijburg pool includes a whirlpool bathtub, a water fountain, a wild water creek with water jets, a whirlpool, a substantial slide, a warm stone wall and a kiddie pool which features a water playground.
Furthermore Swimming pool Vrijburg is near the following sights: DOCK Fun & Event Center (±2,1 km), Children's Playground Ballorig (±2,3 km), Middelburg Boat Tour (±2,6 km), Indoor Playground Monkey Town Middelburg (±2,7 km) & HyperBowling Middelburg (±2,7 km).
For information:
Sportweg 2, Vlissingen
tel. +31 118 486 820
web.
Website