Mini Mundi - Attraction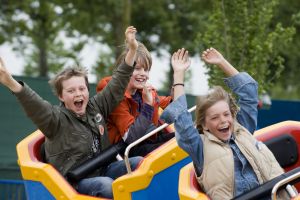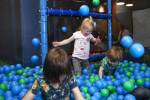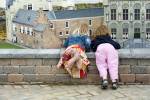 ENORMOUS amounts of fun at Mini Mundi! Discover the miniature park Miniatuur Walcheren, experience the amusement park and enjoy the indoor play area!
Discover Miniatuur Walcheren. The newly laid out miniature park with its sunken walking routes has exactly the same contours as Walcheren. The models at a scale of 1:20 let you see many of Walcheren's historic buildings, from Middelburg's Town Hall and the Lange Jan abbey tower to Vlissingen Boulevard.
Experience the amusement park, with all the family in the rollercoaster or the swing boat. While you're outside, you can also enjoy the authentic merry-go-round, and of course you can take a trip on the Mini Mundi Express.
Enjoy the indoor play area. The massive pavilion contains various play constructions including a challenging climbing frame, bumper cars and a genuine volcano for climbing on. The smallest visitors have not been forgotten either - they have a soft play area and of course the giant blocks corner.
The park toys with the theme of big and small.One moment you feel tiny as you stand at the feet of the enormous giant guarding the park or as you enter the huge play area,the next moment you feel like a giant yourself in the Miniatuur Walcheren miniature park.
Furthermore Mini Mundi is near the following sights: Indoor Playground Monkey Town Middelburg (±10 m), HyperBowling Middelburg (±10 m), Bounce Vally (±100 m), Prison Island Middelburg (±175 m) & De Zeeuwsche (±400 m).
For information:
Zep Middelburg, Podium 35, Middelburg
tel. +31 118 415 400
web.
Website