Manege de Zwaanhoek - Riding school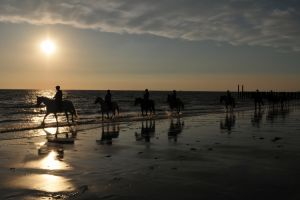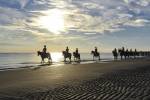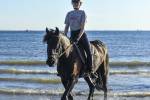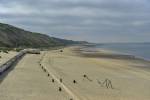 De manege is gelegen op een unieke locatie en daar maken wij dan ook dankbaar gebruik van! Wij maken regelmatig buitenritten voor jong en oud.
Paardrijervaring is wel vereist voor de veiligheid en het welzijn van onze paarden en de ruiters. Geregeld gaan wij met een groep ruiters een tocht maken. Op onze fotopagina ziet u hier een impressie van.
Natuurlijk bent u van harte welkom om een keer mee te gaan. Ook in de zomer hebben we toegang tot het strand. Onze buitenritten duren 2 tot 2,5 uur en gaan over het strand, door de duinen en door het bos. Als we op het strand zijn gaan we natuurlijk ook met de paarden door de zee. Een geweldige ervaring voor iedere ruiter!
Furthermore Manege de Zwaanhoek is near the following sights: Toeristenkerk Dishoek (±850 m), Lighthouses of Kaapduinen (±1,0 km), Bunker complex Dishoek (±1,1 km), Speeltuin Lammerenburg (±2,0 km) & De Kanovijver (±2,4 km).
For information:
Zwaanweg 6, Koudekerke
tel. +31 118 552 410
mail.
E-mail
web.
Website