Strandcamping Valkenisse - Campground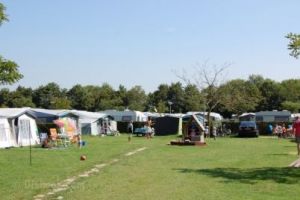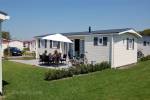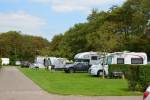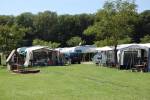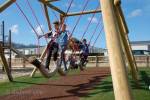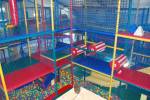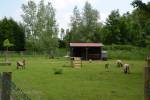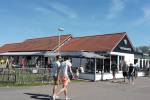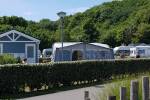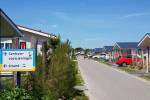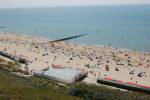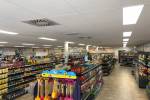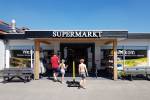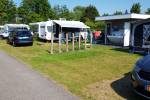 Zon, zee, strand én genieten. Dat zijn geen loze kreten op Strandcamping Valkenisse. De camping ligt namelijk op het veelzijdige schiereiland Walcheren en op een steenworp afstand van de badplaats Zoutelande. Een plek die, dankzij de beschutte ligging, bekend staat als de zonnigste badplaats van Nederland.

Kamperen met de ruisende zee op de achtergrond!
Voor iedereen die kampeerbloed door zijn aderen heeft stromen en graag vakantie viert aan de kust, is Strandcamping Valkenisse dé ideale vakantiebestemming. Vanaf uw kampeerplaats hoort én ruikt u de zee. U klimt één duin over en u staat direct op het strand. Spreid uw handdoek uit en laat die strandvakantie maar beginnen! Anders dan de naam doet vermoeden kampeert u op Strandcamping Valkenisse niet op een ondergrond van zand, maar op gras.

Huurchalets, comfortabel kamperen
Kamperen heeft iets romantisch. U bent de hele dag buiten, de hele dag gezelligheid om u heen en 's avonds met een dikke trui en kaarslicht gezellig bijkletsen. Maar ook als u geen tent, camper of caravan heeft, kunt u genieten van de sfeer van de camping. En nog heel comfortabel ook! In één van de verhuuraccommodaties op Strandcamping Valkenisse.
For information and reservation
Valkenisseweg 64, Groot Valkenisse
tel. +31 118 561 314
mail.
E-mail
web.
Website
Characteristics
Location
Distance to the beach: ±200 m.
Occupancy rate
October 2022
39
1
2
40
3
4
5
6
7
8
9
41
10
11
12
13
14
15
16
42
17
18
19
20
21
22
23
43
24
25
26
27
28
29
30
44
31
November 2022
44
1
2
3
4
5
6
45
7
8
9
10
11
12
13
46
14
15
16
17
18
19
20
47
21
22
23
24
25
26
27
48
28
29
30
December 2022
48
1
2
3
4
49
5
6
7
8
9
10
11
50
12
13
14
15
16
17
18
51
19
20
21
22
23
24
25
52
26
27
28
29
30
31
January 2023
52
1
01
2
3
4
5
6
7
8
02
9
10
11
12
13
14
15
03
16
17
18
19
20
21
22
04
23
24
25
26
27
28
29
05
30
31
February 2023
05
1
2
3
4
5
06
6
7
8
9
10
11
12
07
13
14
15
16
17
18
19
08
20
21
22
23
24
25
26
09
27
28
March 2023
09
1
2
3
4
5
10
6
7
8
9
10
11
12
11
13
14
15
16
17
18
19
12
20
21
22
23
24
25
26
13
27
28
29
30
31
April 2023
13
1
2
14
3
4
5
6
7
8
9
15
10
11
12
13
14
15
16
16
17
18
19
20
21
22
23
17
24
25
26
27
28
29
30
May 2023
18
1
2
3
4
5
6
7
19
8
9
10
11
12
13
14
20
15
16
17
18
19
20
21
21
22
23
24
25
26
27
28
22
29
30
31
June 2023
22
1
2
3
4
23
5
6
7
8
9
10
11
24
12
13
14
15
16
17
18
25
19
20
21
22
23
24
25
26
26
27
28
29
30
July 2023
26
1
2
27
3
4
5
6
7
8
9
28
10
11
12
13
14
15
16
29
17
18
19
20
21
22
23
30
24
25
26
27
28
29
30
31
31
August 2023
31
1
2
3
4
5
6
32
7
8
9
10
11
12
13
33
14
15
16
17
18
19
20
34
21
22
23
24
25
26
27
35
28
29
30
31
September 2023
35
1
2
3
36
4
5
6
7
8
9
10
37
11
12
13
14
15
16
17
38
18
19
20
21
22
23
24
39
25
26
27
28
29
30
October 2023
39
1
40
2
3
4
5
6
7
8
41
9
10
11
12
13
14
15
42
16
17
18
19
20
21
22
43
23
24
25
26
27
28
29
44
30
31
November 2023
44
1
2
3
4
5
45
6
7
8
9
10
11
12
46
13
14
15
16
17
18
19
47
20
21
22
23
24
25
26
48
27
28
29
30
December 2023
48
1
2
3
49
4
5
6
7
8
9
10
50
11
12
13
14
15
16
17
51
18
19
20
21
22
23
24
52
25
26
27
28
29
30
31
January 2024
01
1
2
3
4
5
6
7
02
8
9
10
11
12
13
14
03
15
16
17
18
19
20
21
04
22
23
24
25
26
27
28
05
29
30
31
Location